2000 Toyota Tacoma SR5 4x4 3,4 litre V6, 24 valves - 190 HP, 298 Nm torq. 5 speed manual gears
The present wheels : 8x17" alloy rims, ET0, and 285/70-17 BFG Rugged Trail. Gives anyway some instability when deep tracks in the road.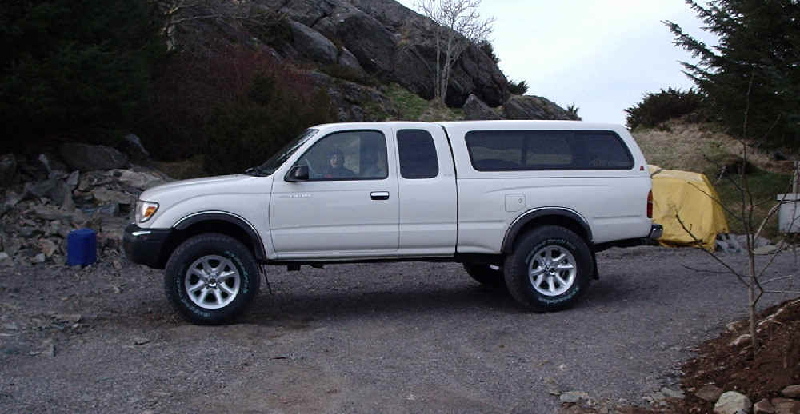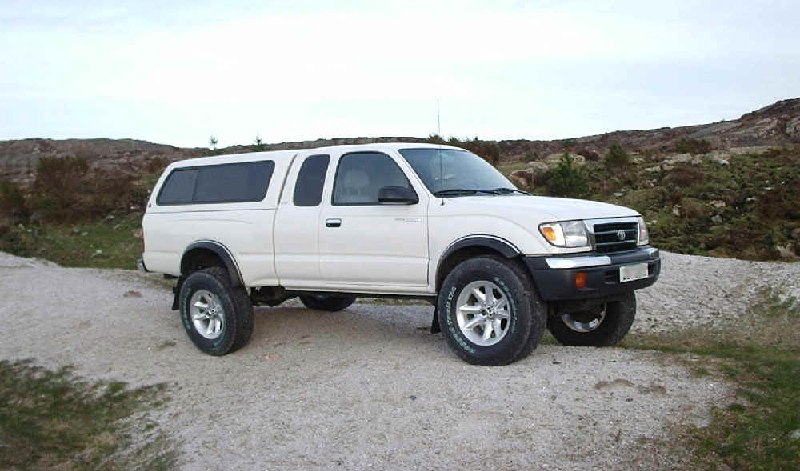 The following 2 pictures are with black coated Modular 8x15 rims, ET-20, and 32x11,5-15 Procomp All Terrain tyres.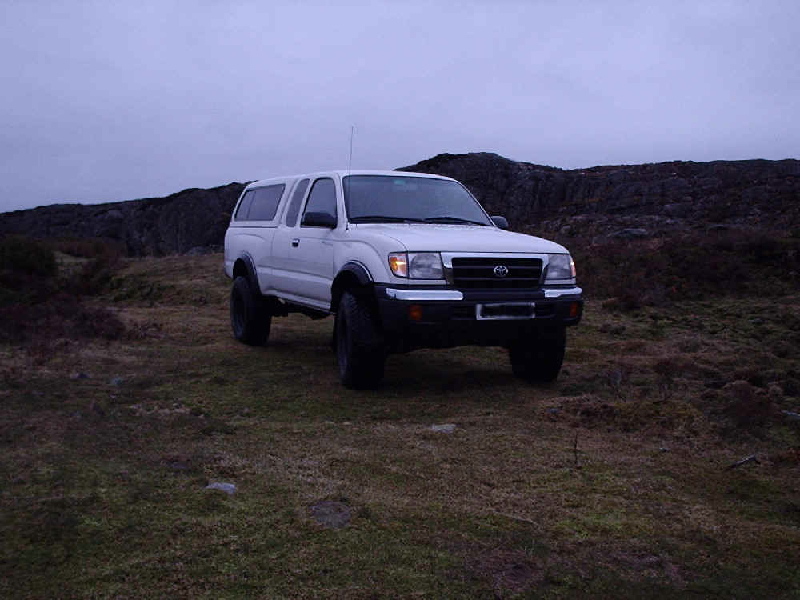 This shows 8x15" alloy rims, ET-20, and 33x12,5-15 Cooper Discoverer STT tyres.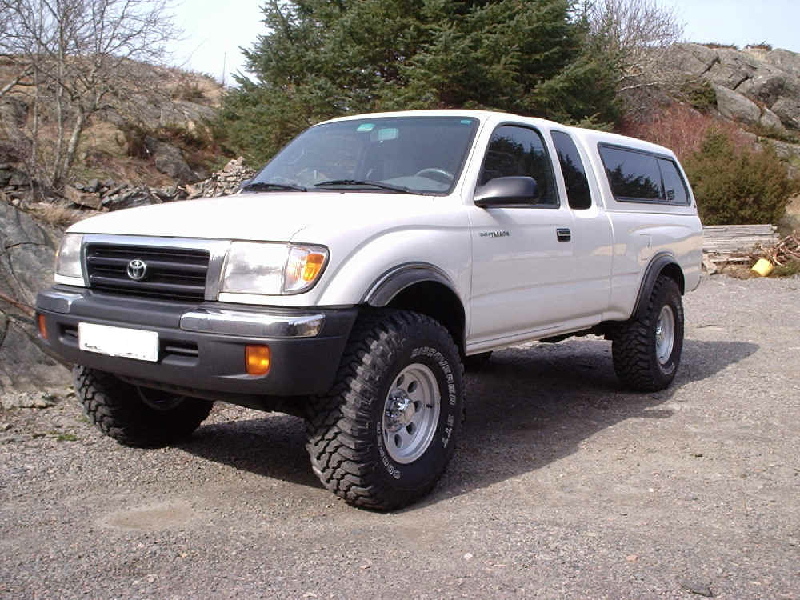 This is with old, original Hilux rims 6x16" and ET0. Tyres are some 235/85-16 Wildcat something... African style ??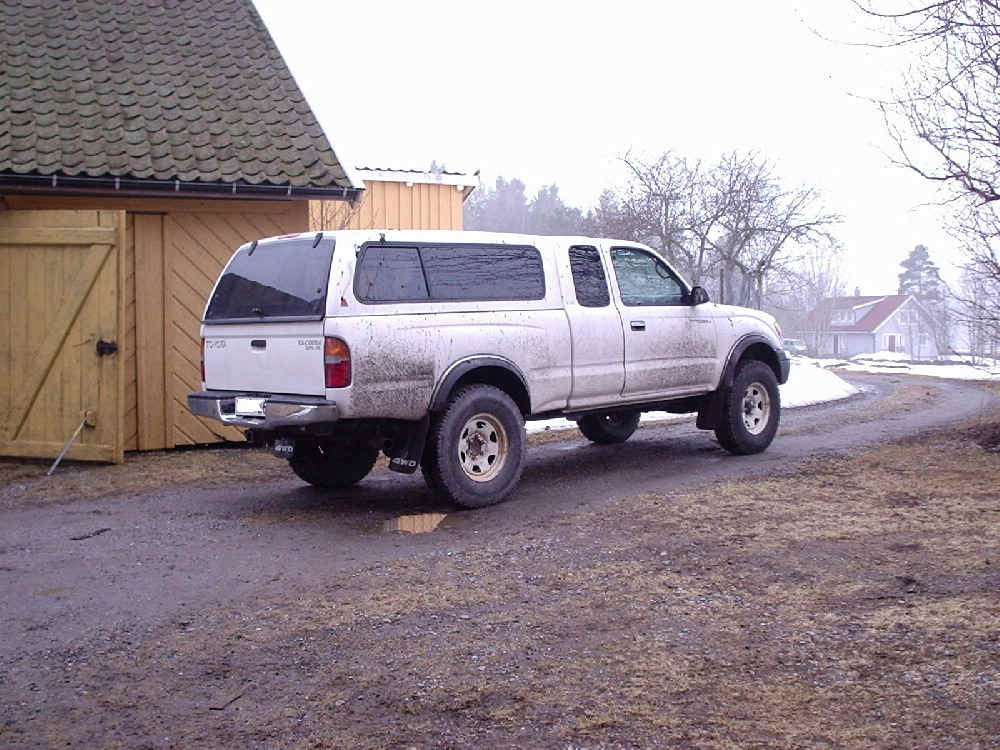 On my way to Oslo for delivering a 1957 Jeep CJ6H tow truck. Taco is fitted with 8x15" rims, ET-20, and studded and seiped BFG MT 33x9,5. Picture taken at Hemsedalsfjellet 9/12-2006 - quite slippery with a 2300 kgs trailer with summer tyres...